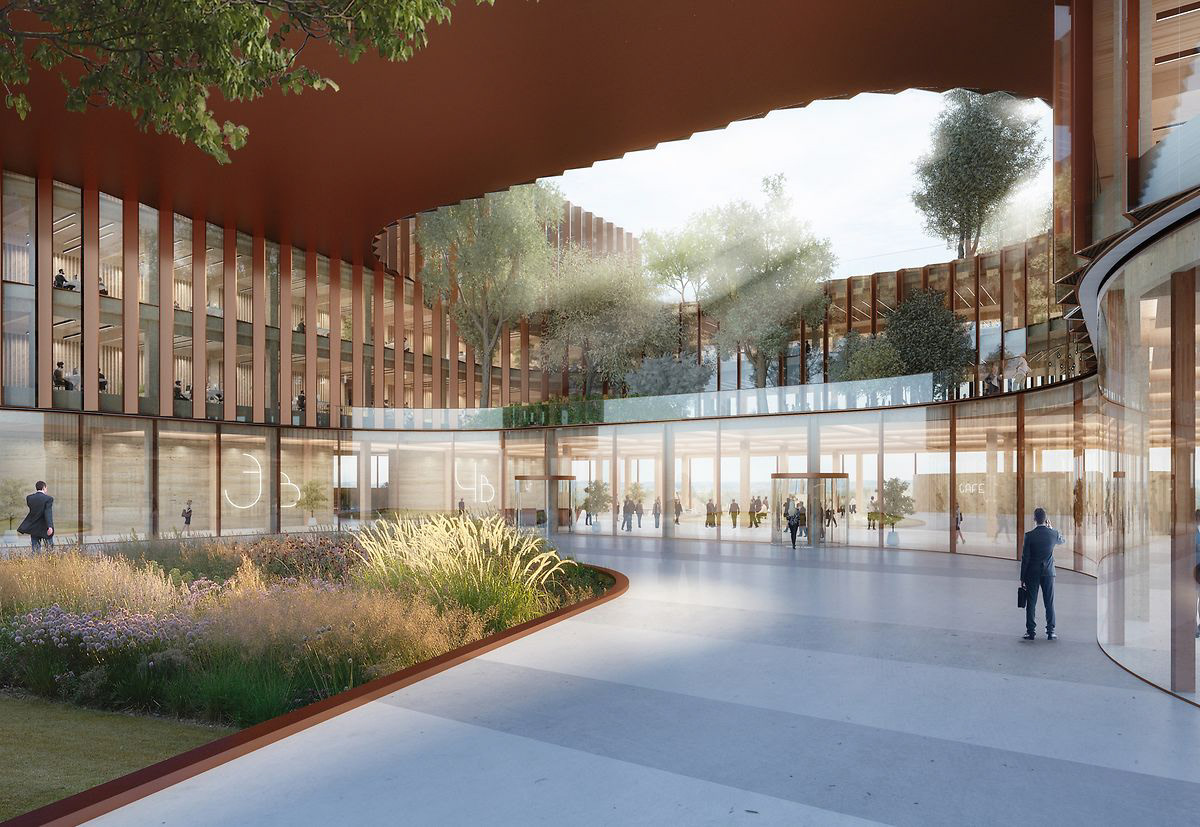 BIG's Skypark Business Centre will be the first building constructed as part of Luxembourg's Airport City.
Containing 40,000sq m of space, the project will include office space, shops, car park, a fitness centre and a kindergarten. 
The project will be made from timber, have a green roof and a double facade. It will also use photovoltaic panels to generate energy and collect rainwater. 
When completed, the full Airport City development will contain additional office spaces, accommodation, a meeting centre and conference facilities.
My role on this project was realised in the earliest project phase with massing development, volumetric test models, and concept development.